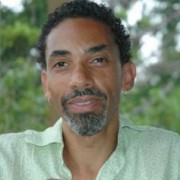 Robin D. G. Kelley | Director and Principal Investigator
Distinguished Professor & Gary B. Nash Chair in United States History
UC Los Angeles History Department
robin-kelley faculty info page
---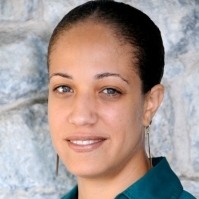 Aisha Finch | Associate Director
Associate Professor
UC Los Angeles Gender Studies Department & African American Studies Department

Aisha Finch is an Associate Professor of Gender Studies and African American Studies at UCLA. She earned her Ph.D. in History from New York University. Her research interests include political movements in the African Diaspora, comparative slavery, gender ideologies in the Caribbean, and Black feminist thought.  Her book, Rethinking Rebellion in Cuba: La Escalera and the Insurgencies of 1841-1844, was published by the University of North Carolina Press. Her work has appeared in the Journal of Women's History and the Journal of Historical Sociology. She has received fellowships from the Ford Foundation, the UC Humanities Network, and the Social Science research Council.
---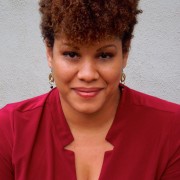 Stephanie Batiste | Co-Principal Investigator
Associate Professor
UC Santa Barbara English Department
Dr. Stephanie Leigh Batiste is Associate Professor of English and Black Studies at The University of California at Santa Barbara. She is co-editor of the book series Performance and American Cultures with New York University Press. Professor Batiste received her Doctorate of Philosophy and Master's of Philosophy in American Studies from The George Washington University in Washington, D.C. Her Bachelor's Degree is from Princeton University awarded with honors in Sociology and additional concentrations in African American Studies and Theater. Dr. Batiste's interdisciplinary research and teaching focus on the ways in which cultural texts and forms, from literature and theater to activism and the lived performance of individual bodies, act as imaginative systems. These help to create identity, cultural values, and possibilities of justice. They also reveal complex relationships to power that undergird black cultural movements. Her award-winning book Darkening Mirrors: Imperial Representation in Depression Era African American Performance (Duke University Press, 2011) examines how African Americans participated in U.S. cultural imperialism in Depression-era stage and screen performances. Her current research focuses on black performance, violence, and death in millennial Los Angeles as a study of feeling, grief, and creative persistence. Dr. Batiste's interest in performance is reflected in both scholarship and practice. She writes, performs in, and, on occasion, directs dramatic works. She encourages students to turn their ingenuity towards making new work. Dr. Batiste has performed her play, Stacks of Obits, about street murder in Los Angeles in the U.S. and abroad. This show transforms public practices of memory and archiving into enlivened story.
stephanie-batiste faculty info page
---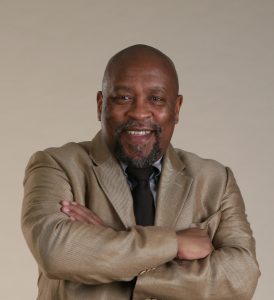 Nahum Chandler  | Co-Principal Investigator
Professor
UC Irvine, African American Studies, English, Comparative Literature, European Languages and Studies

Nahum Dimitri Chandler serves as Professor in the School of Humanities at the University of California, Irvine. His teaching and research is in the fields of African American studies, English literature, comparative literature, and modern intellectual history, notably the history of the human sciences. He is the author of Toward an African Future – Of the Limit of World (Living Commons Collective, 2013) and X: The Problem of the Negro as a Problem for Thought (Fordham University Press, 2014), as well as the editor of a volume of work by W. E. B. Du Bois, The Problem of the Color Line at the Turn of the Twentieth Century: The Essential Early Essays (Fordham University Press, 2015). He serves as associate editor for the journal CR: The New Centennial Review. 
nahum-chandler faculty info page
---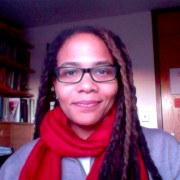 Dayo Gore | Co-Principal Investigator
Vice Chair & Associate Professor
UC San Diego Ethnic Studies Department & Critical Gender Studies
Dayo F. Gore is an Associate Professor in the Department of Ethnic Studies and the Critical Gender Studies program at the University of California, San Diego. She is also founder and co-convener of the Black Studies Project (BSP@UCSD) and has served as Director of the African American Studies Minor. Dr. Gore earned a Ph.D. in History from New York University and has previously taught at the University of Massachusetts-Amherst. Her research interests include African American history; U.S. political and cultural activism; and gender and sexuality studies, with a specific focus on black women's intellectual thought and activism in the long black freedom struggle. She is the author of Radicalism at the Crossroads: African American Women Activists in the Cold War and co-editor of Want to Start of Revolution: Radical Women in the Black Freedom Struggle. Dr. Gore is currently at work on a book length study of African American women's transnational travels and activism in the long twentieth century and co-editing a special issue of Souls: A Critical Journal of Black Politics, Culture and Society entitled "Black Women Labor: Economics, Culture and Politics."
---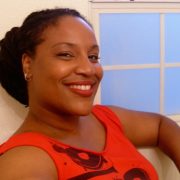 Imani Kai Johnson | Co-Principal Investigator
Assistant Professor
UC Riverside Critical Dance Studies
Dr. Imani Kai Johnson is an interdisciplinary-trained scholar of critical dance studies at UC Riverside, specializing in the African diaspora, global popular culture, and Hip Hop.  She earned her Ph.D. in American Studies & Ethnicity from the University of Southern California.  She is completing her manuscript, titled Dark Matter in B-boying Cyphers:  Hip Hop in a Global Context, on the embedded Africanist aesthetics in Hip Hop rituals and the epistemological impact of its global reach.  Dr. Johnson is also the founder and chair of the Show & Prove Hip Hop Studies Conference Series, a biennial and international event.
imani-johnson faculty info page
---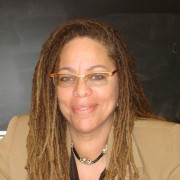 Cheryl Harris
Professor & Rosalinde and Arthur Gilbert Foundation Chair in Civil Rights
and Civil Liberties at UC Los Angeles Law
cheryl-harris faculty info page
---
Staff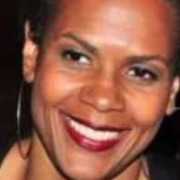 Frances Saunders
Administrator
Frances Saunders joined UCLA in 2009 working for the Department of Architecture & Urban Design under the auspices of Chair Hitoshi Abe as his assistant.  In 2014, she joined the Luskin School of Public Affairs under the leadership of Dean Franklin D. Gilliam, Jr. and then Interim Dean Lois Takahashi as the Dean's Assistant.  In 2007, she graduated from Smith College with a cum laude Bachelor of Arts degree in African American Studies.  She currently serves as President for the Volunteer Docent Council at the California African American Museum where she has volunteered since moving from New York to LA in 2008.  Frances is honored to be part of the Consortium as its inaugural Administrator.
---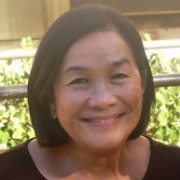 Van Do-Nguyen
Project Coordinator
Van is the Senior Administrative Analyst serving as Financial Manager in the Department of Gender Studies, and started her career at UCLA in 1984, over 30 years ago.  When the Center for the Study of Women was established in 1985, Van was hired as one of its first career employees.  In 1998, the Center for the Study of Women and the (then) Women's Studies Program merged, and Van served as the Financial Manager for both units for over a decade.  In 2008, Women's Studies became a department and the growth of departmentalization created an opportunity for Van to focus on one unit.  In 2009, Women's Studies (now Gender Studies) was in a position to increase Van's appointment so she could focus on the growing financial management needs of the new department.  Van has also provided fiscal support and guidance to the Center for the Study of Women as well as in the Department of African American Studies via additional limited or dual employments.
Van grew up in Saigon, South Vietnam and attended French schools.  After high school, she attended University of Montreal (Quebec, Canada) where she earned her Bachelor of Arts degree majoring in English Literature.  Van also earned a Teaching Credential at the University of Quebec (Montreal, Canada) and taught English as a second language.  During her first trip to California visiting her parents and siblings, she fell in love with California and in 1983 decided to move to California by driving cross country from Montreal to Los Angeles.